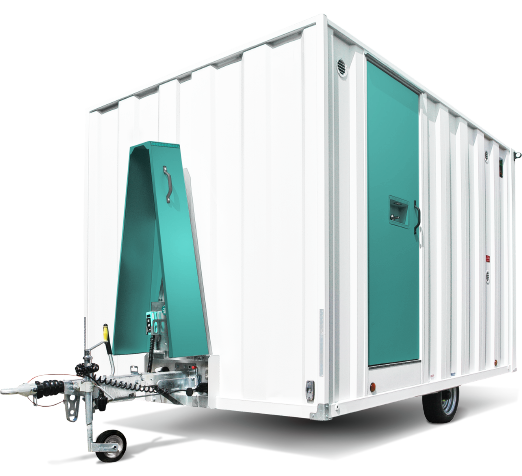 Description
Lightweight, anti-vandal and incredibly efficient. Huge reductions in fuel usage, carbon emissions and service schedules. Incorporating all the latest environmental and safety technologies. These units are suitable for accommodating six people, which provides pleasant and safe working environments, ideal for contractors.
Net weight: 1740kg
Gross weight: 1800kg
Diesel tank: 58 litres
Fresh water: 25 litres
Waste capacity: 25 litres
Toilet capacity: 225 litres
Drinking water: 25 litres
Unit length: 3.60 metres
Unit width: 2.30 metres
Unit height: 2.37 metres
Towing length: 5.20 metres
Towing height: 2.69 metres
Please contact us for more information or use the form to get a quick quote today!
Photos shown are for illustration purposes only. Specifications may vary.
Get a quick quote or check availability
Not what you're looking for? or need this urgently?
Give us a call on 0330 118 5030 and we will be happy to help